Regular price
$138.00 USD
Regular price
Sale price
$138.00 USD
Unit price
per
Sale
Sold out
Star of Hollywood created many shocking designs in the United States in the 1950s. The brand has five masterpieces that are highly regarded worldwide. These pieces were produced in very small numbers at the time, and now there are only a few of them in existence, making them ultra-rare vintage pieces that are sold in the market at unheard-of prices. Based on the precious actual items, "Tarantula" was completely reissued this season from the five major pieces.
This avant-garde design consists of four tarantulas and one small spider. The grotesque motif of a poisonous spider covered with hair is sublimated into pop art by comically depicting the eyes. In the vintage version, there are only two types of eye colors (red and yellow), but we have brought out the charm of the original color scheme by using a purple body with yellow eyes, mint green with pink eyes, and pink with sky blue eyes.
Size Shoulder Width Body Width Body Length Sleeve Length
S Around 44.5cm Around 54.0cm Around 64.0cm Around 21.0cm
M Around 47.5cm Around 56.0cm Around 66.5cm Around 22.0cm
L Around 50.0cm Around 59.0cm Around 70.0cm Around 23.0cm
XL around 53.0cm around 62.0cm around 72.0cm around 24.5cm
XXL Around 56.0cm Around 65.0cm Around 74.0cm Around 25.5cm
Share
View full details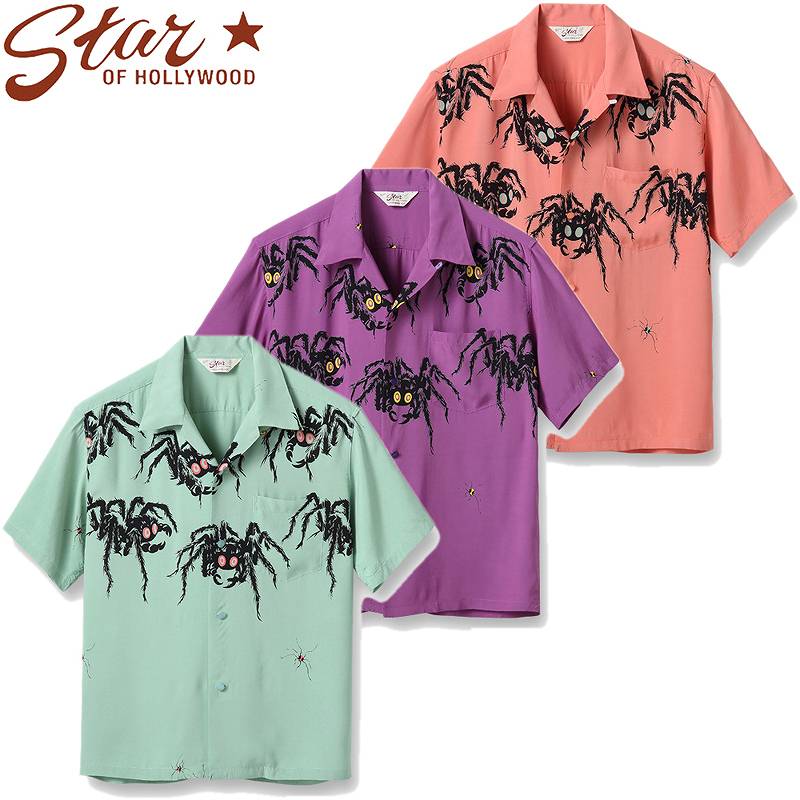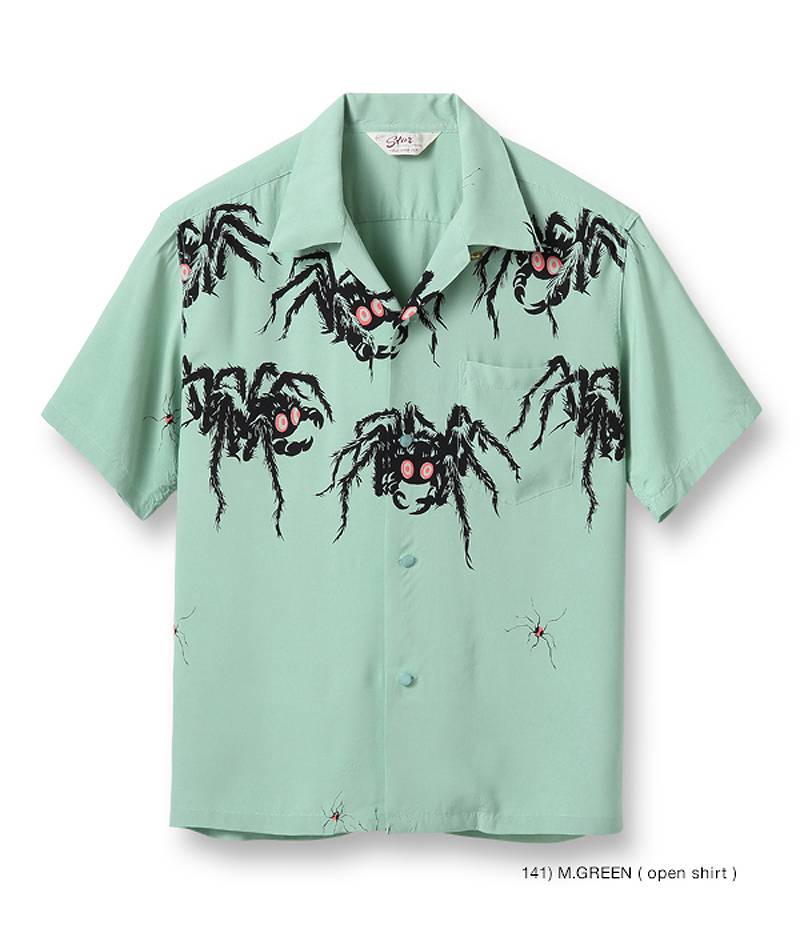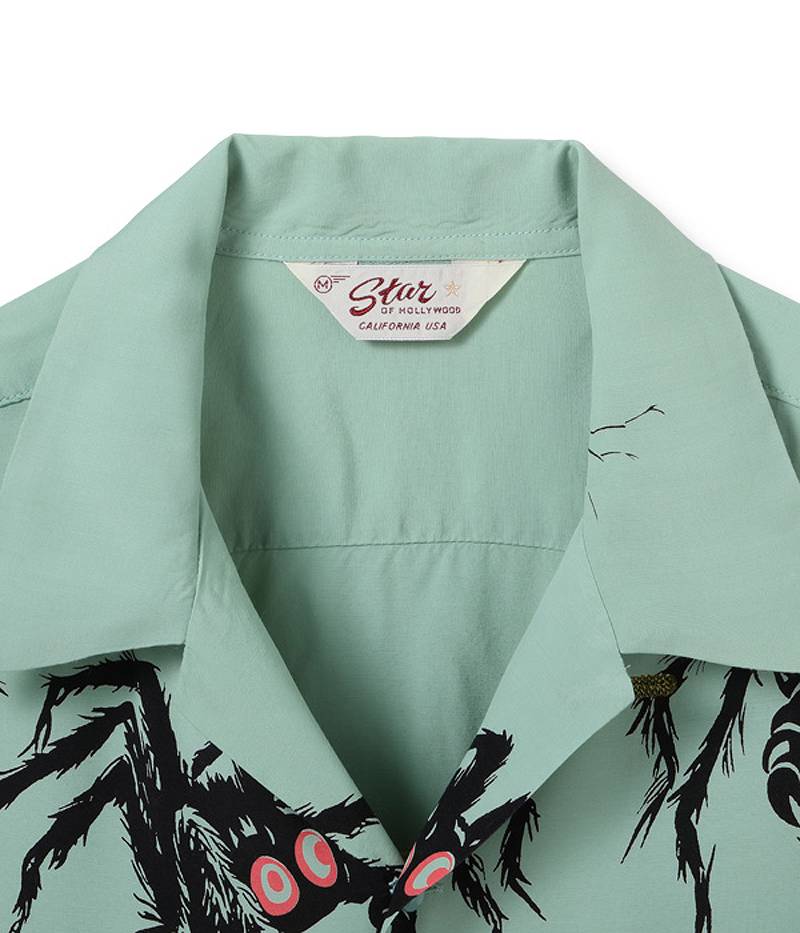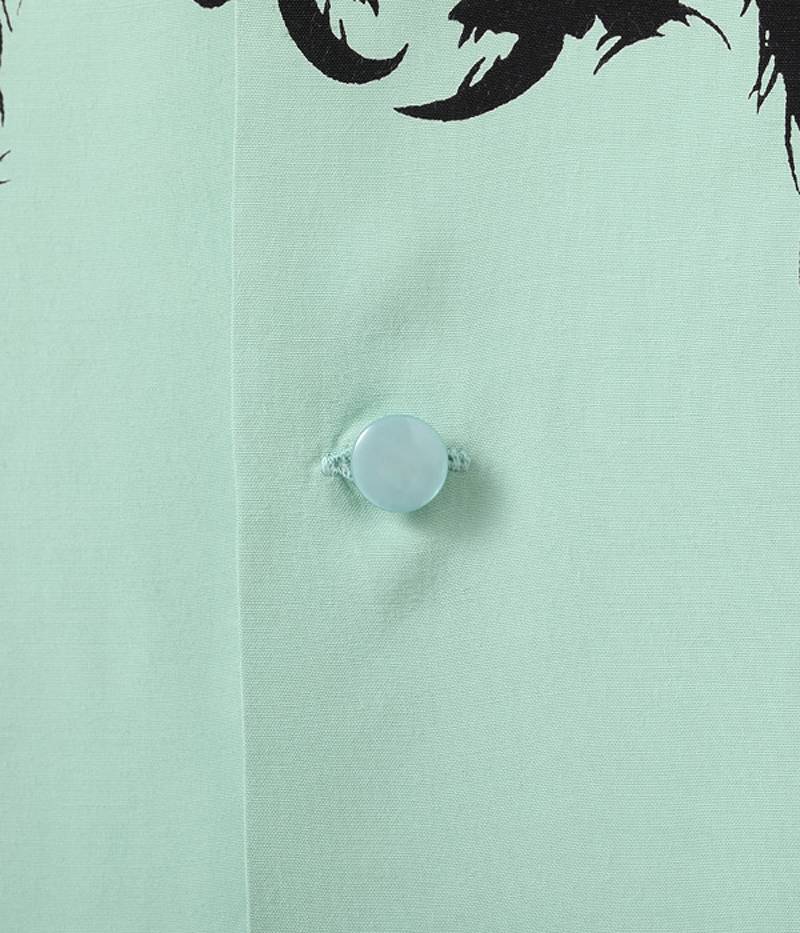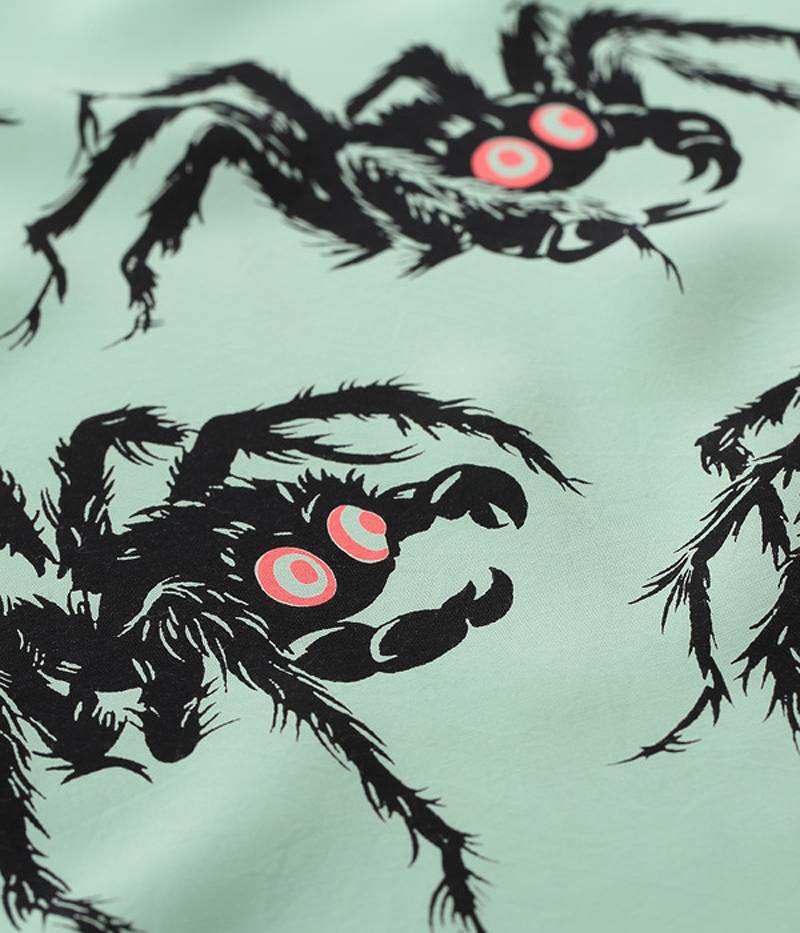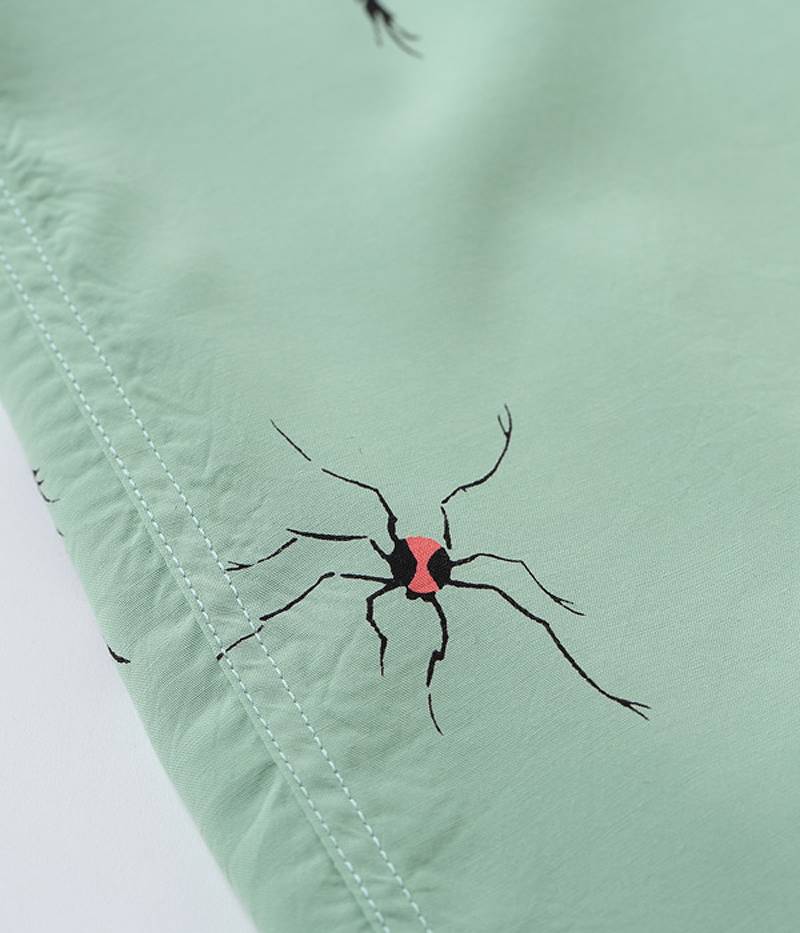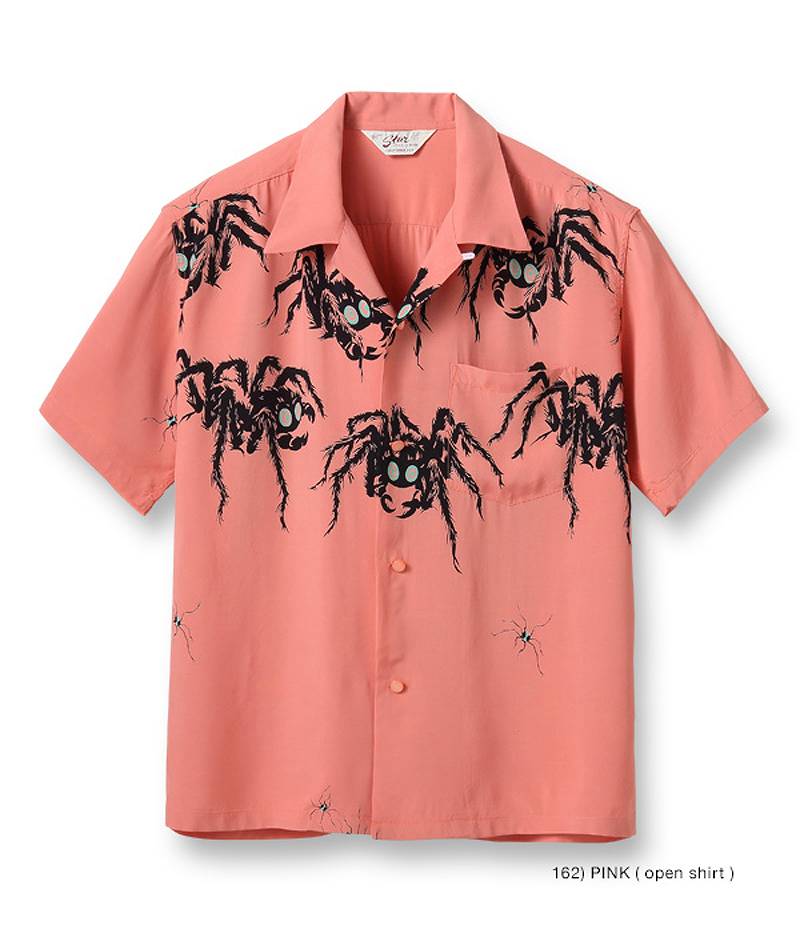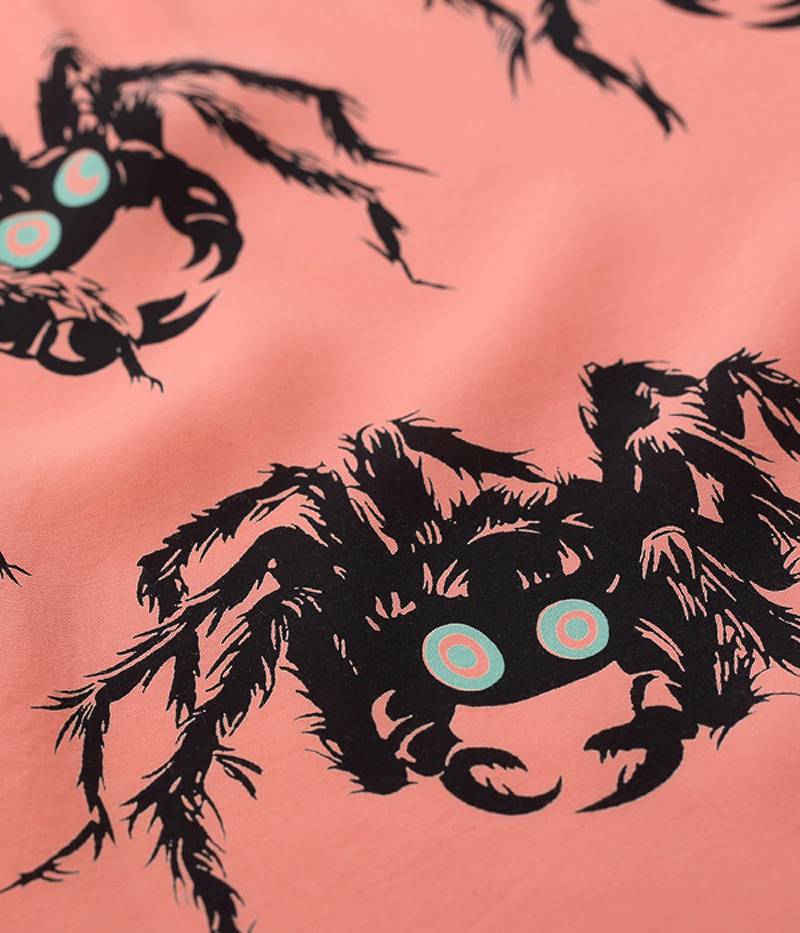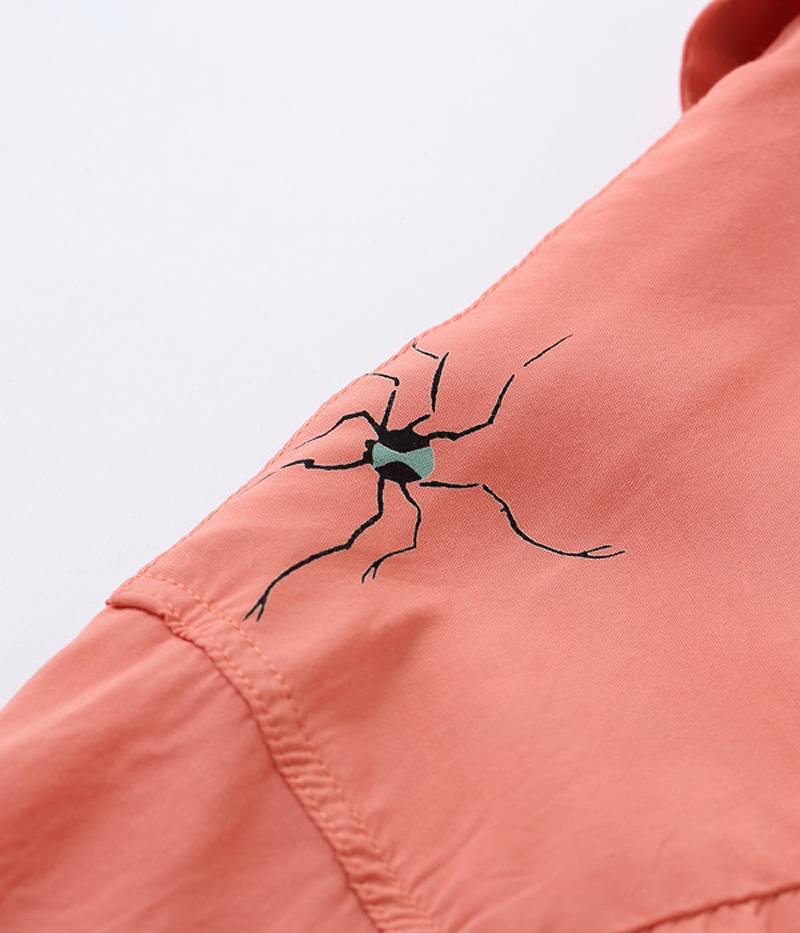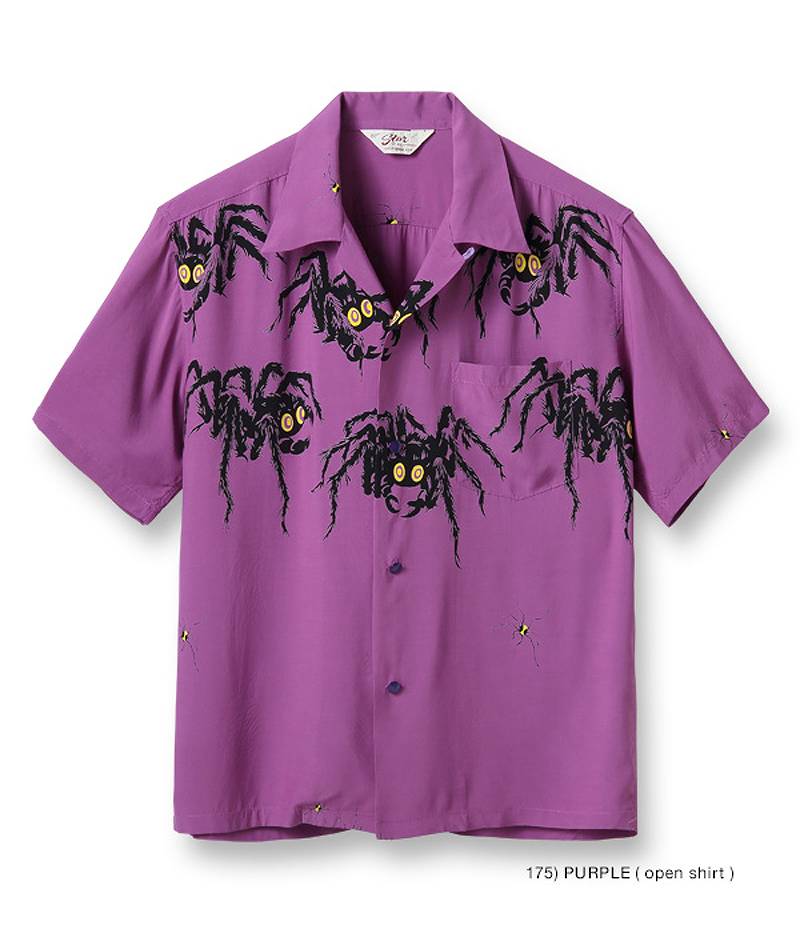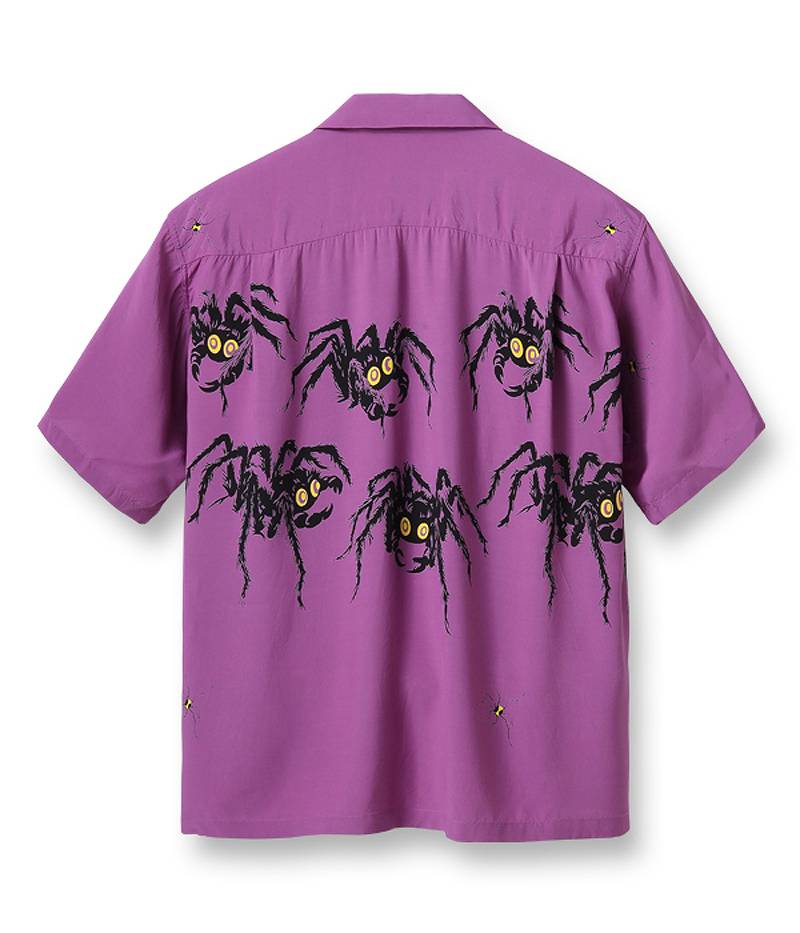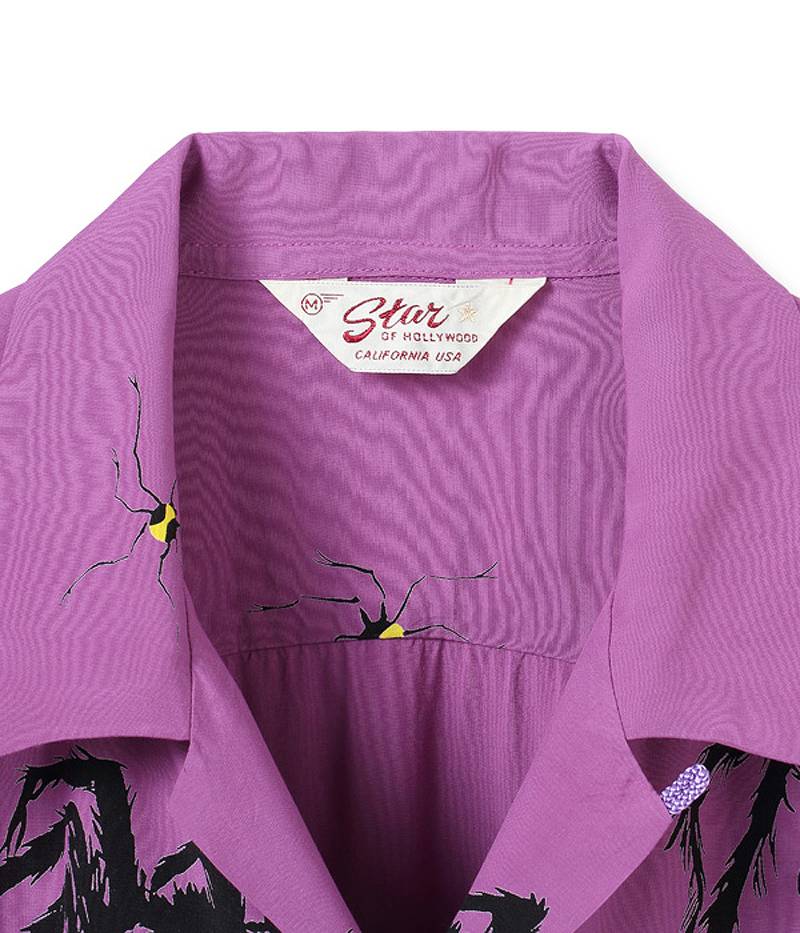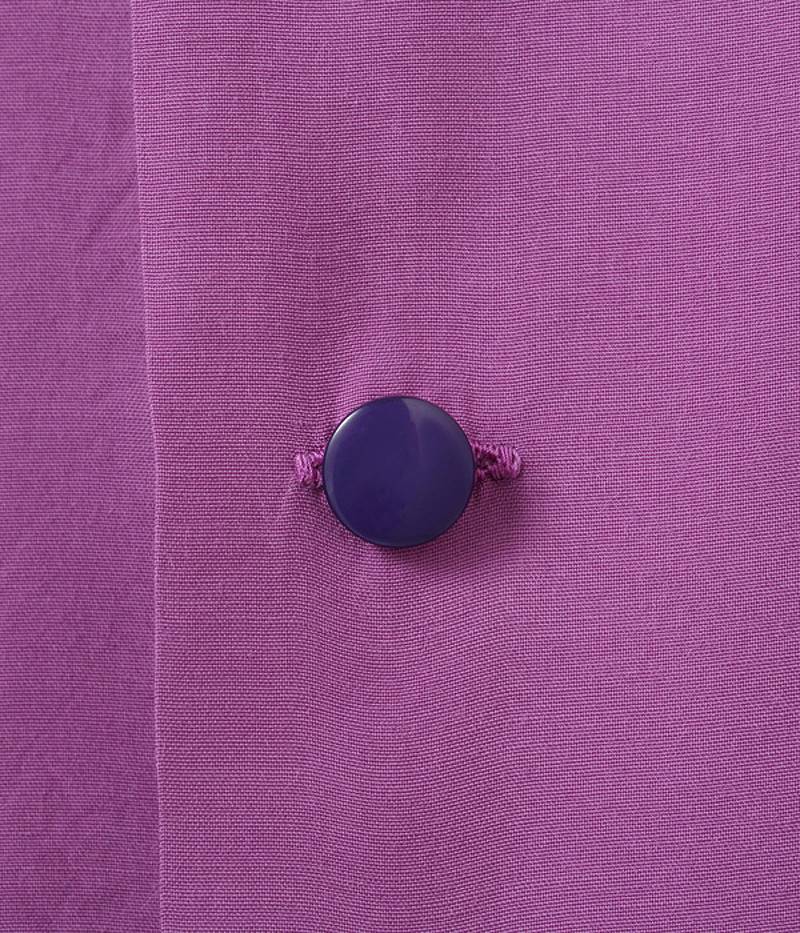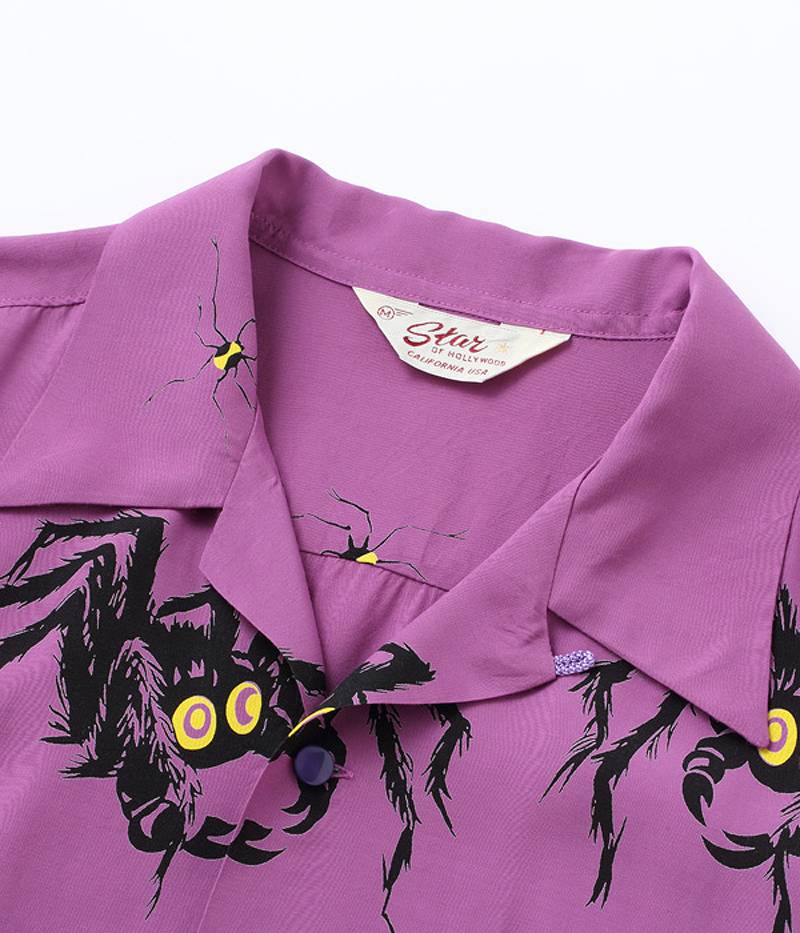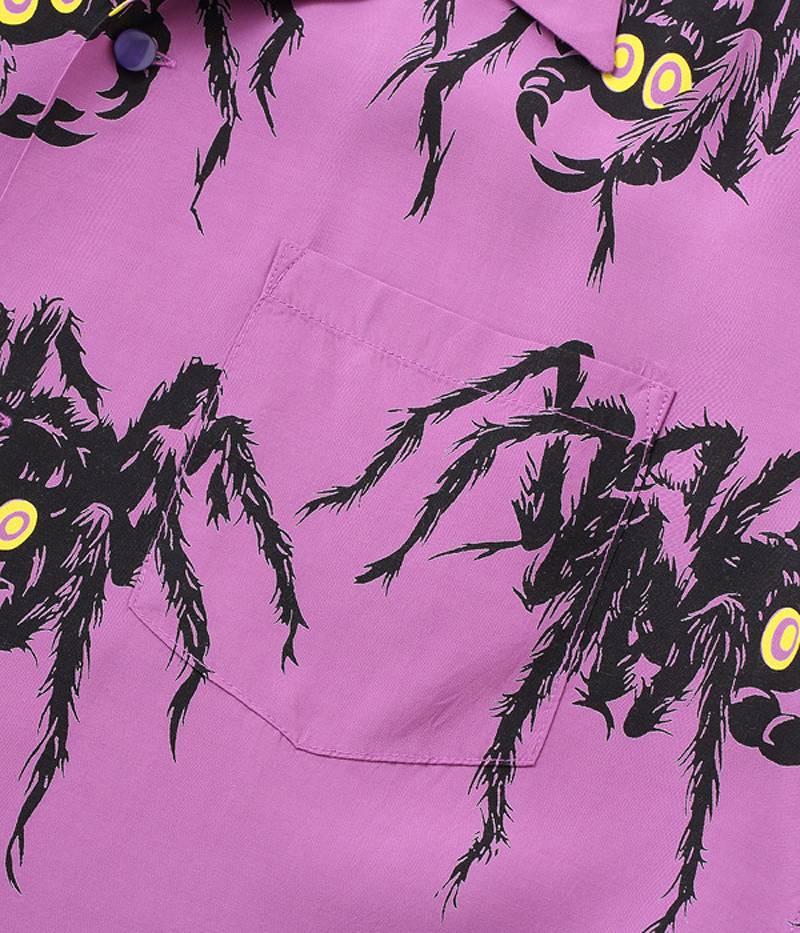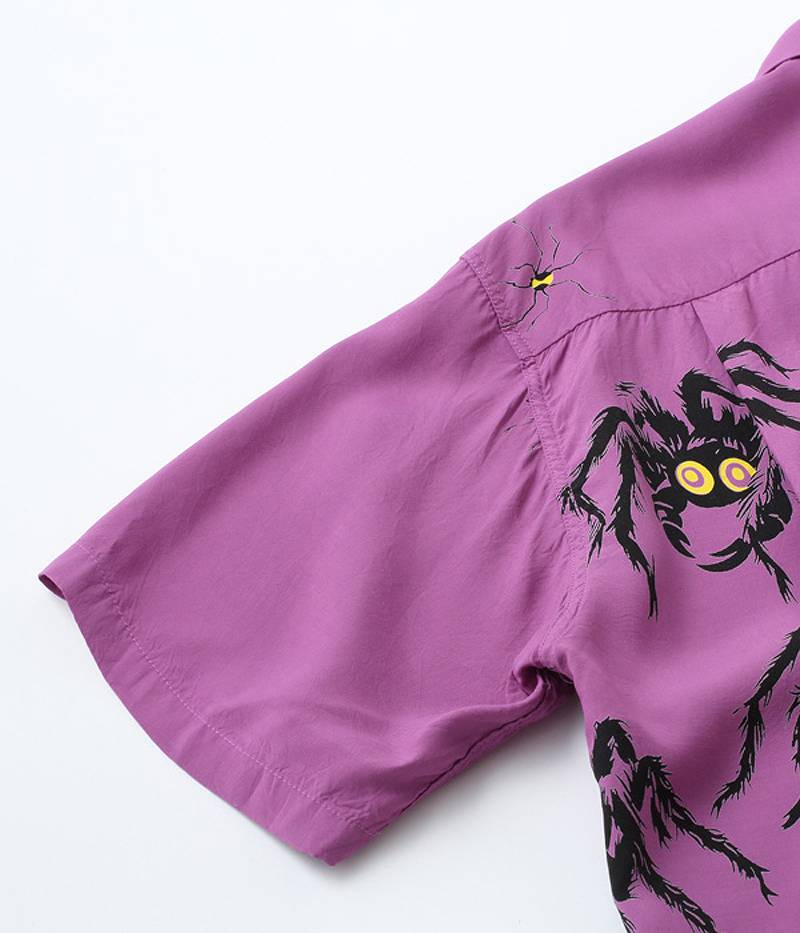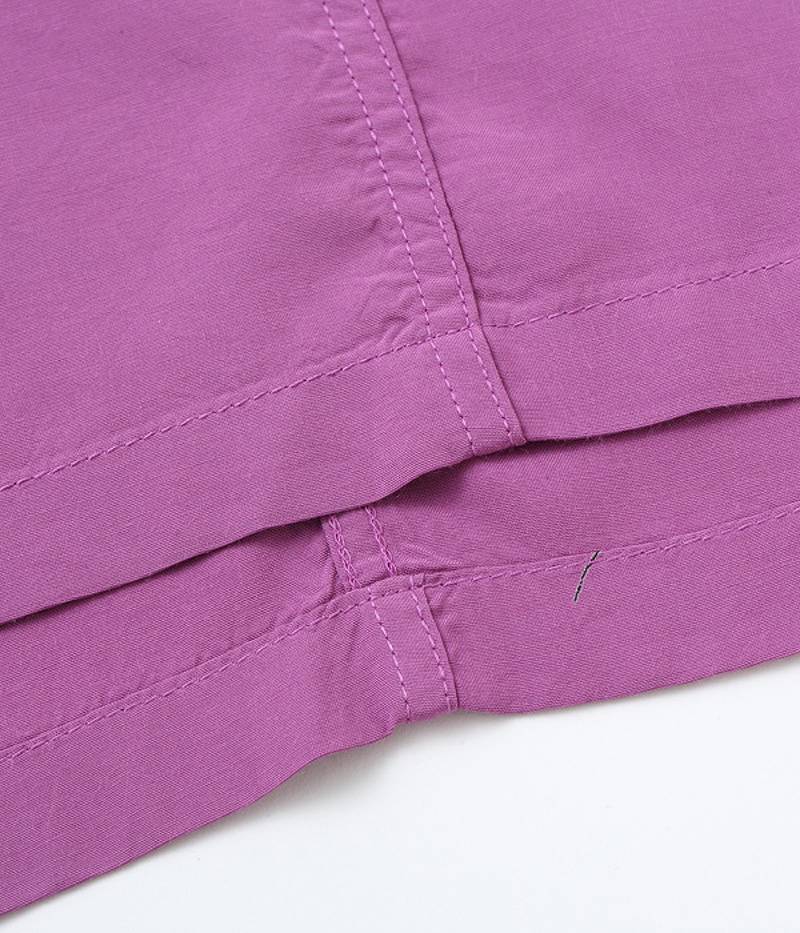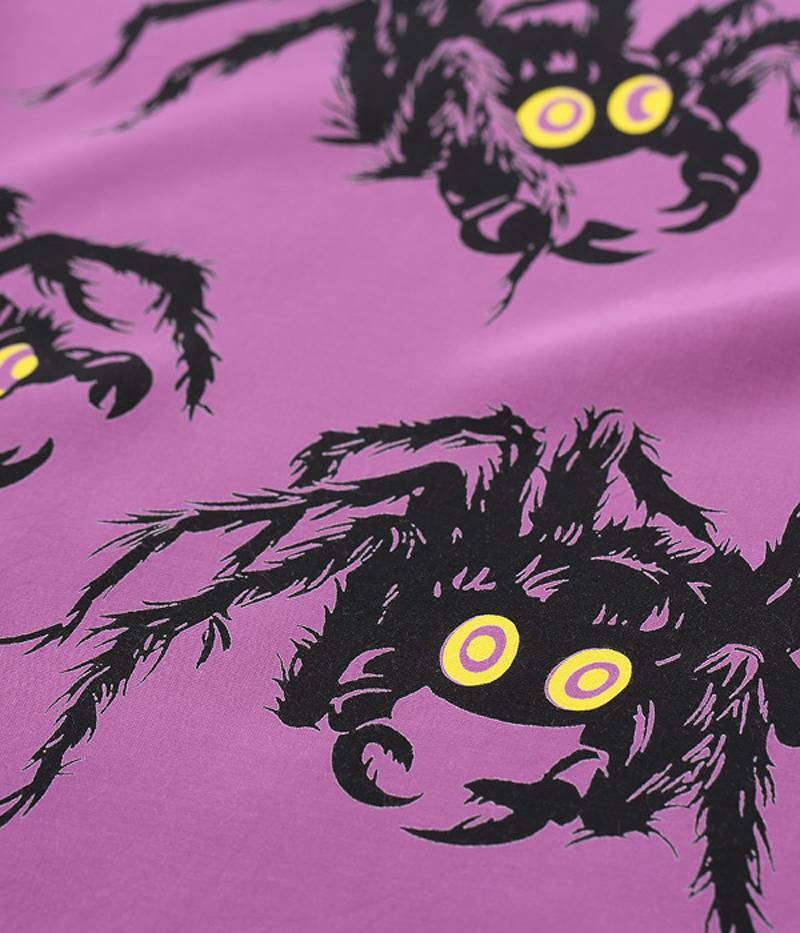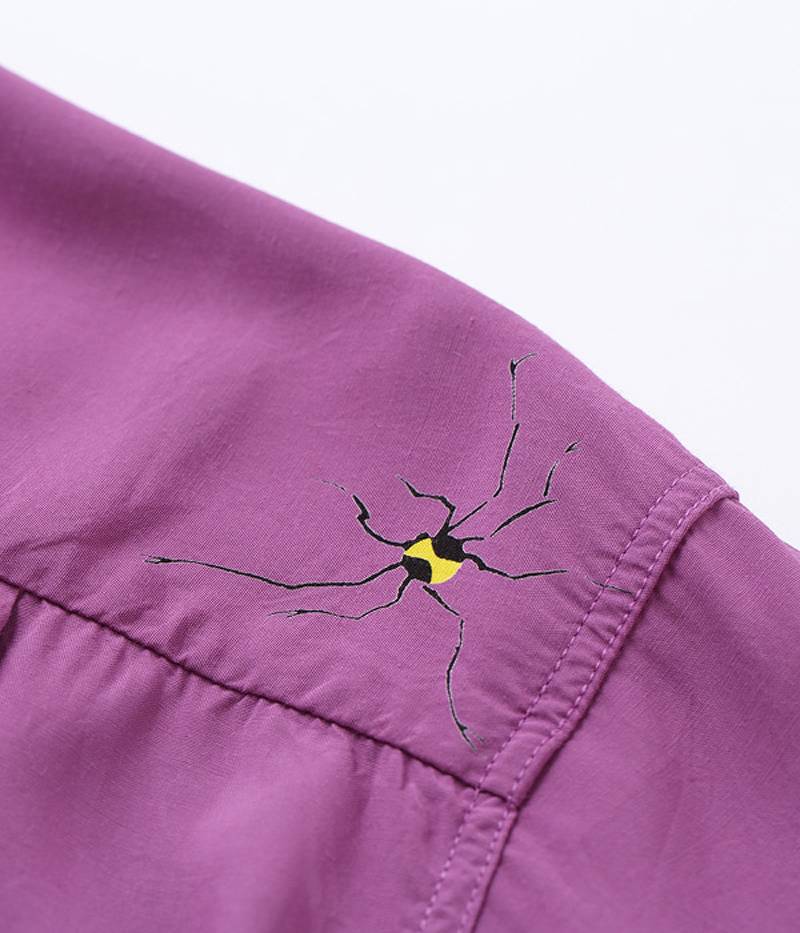 About Klaxon
Klaxon is a Japanese select shop based in Kojima, Kurashiki City, Okayama Prefecture, Japan. Kojima is a world-renowned producer of denim fabric and high-quality jeans.
Klaxon offers a wide selection of high-quality products, including its own three brands:
The Strike Gold:

A brand that pursues the true appeal of denim, from the materials used to the construction.


TENRYO DENIM:

A brand that combines traditional Kojima techniques with a modern sensibility that pursues "True New Classics"


MUSASHI JEANS:

A brand that offers high quality and value for money.
It was founded in 2002, and the founder of Klaxon; who has been a fan of American casual wear since he was a child, has been carefully selecting products that he can confidently recommend to customers, based on his knowledge and experience of American casual wear.
Klaxon's products are perfect for anyone who wants to look stylish and fashionable.
The shop offers a wide range of classic items that are sure to stand the test of time.