Discover the perfect harmony of environmental preservation and exquisite aging with our "Keep Earth" series. Click here to explore the ultimate blend of sustainability and timeless style of the Keep Earth series.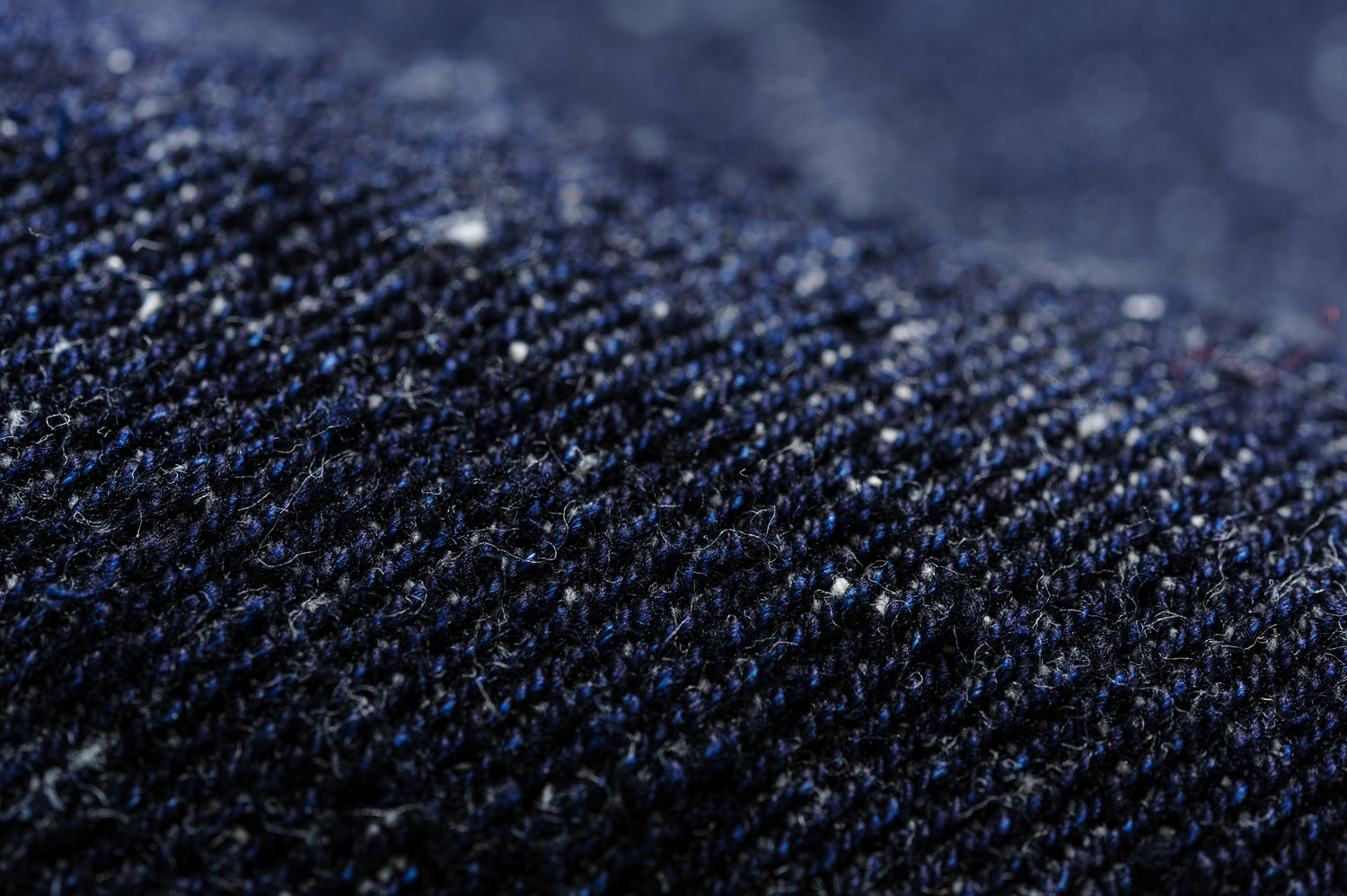 100% Natural Indigo Rope-Dyed Organic 17oz Selvedge Denim
This fabric is the perfect ultimate selvedge denim fabric developed for environmental protection and achieving the finest aging over time. The project aims to support the SDGs for global sustainability.
This fabric results from meticulous attention to detail, blending organic virgin and recycled cotton to create a 100% organic cotton yarn.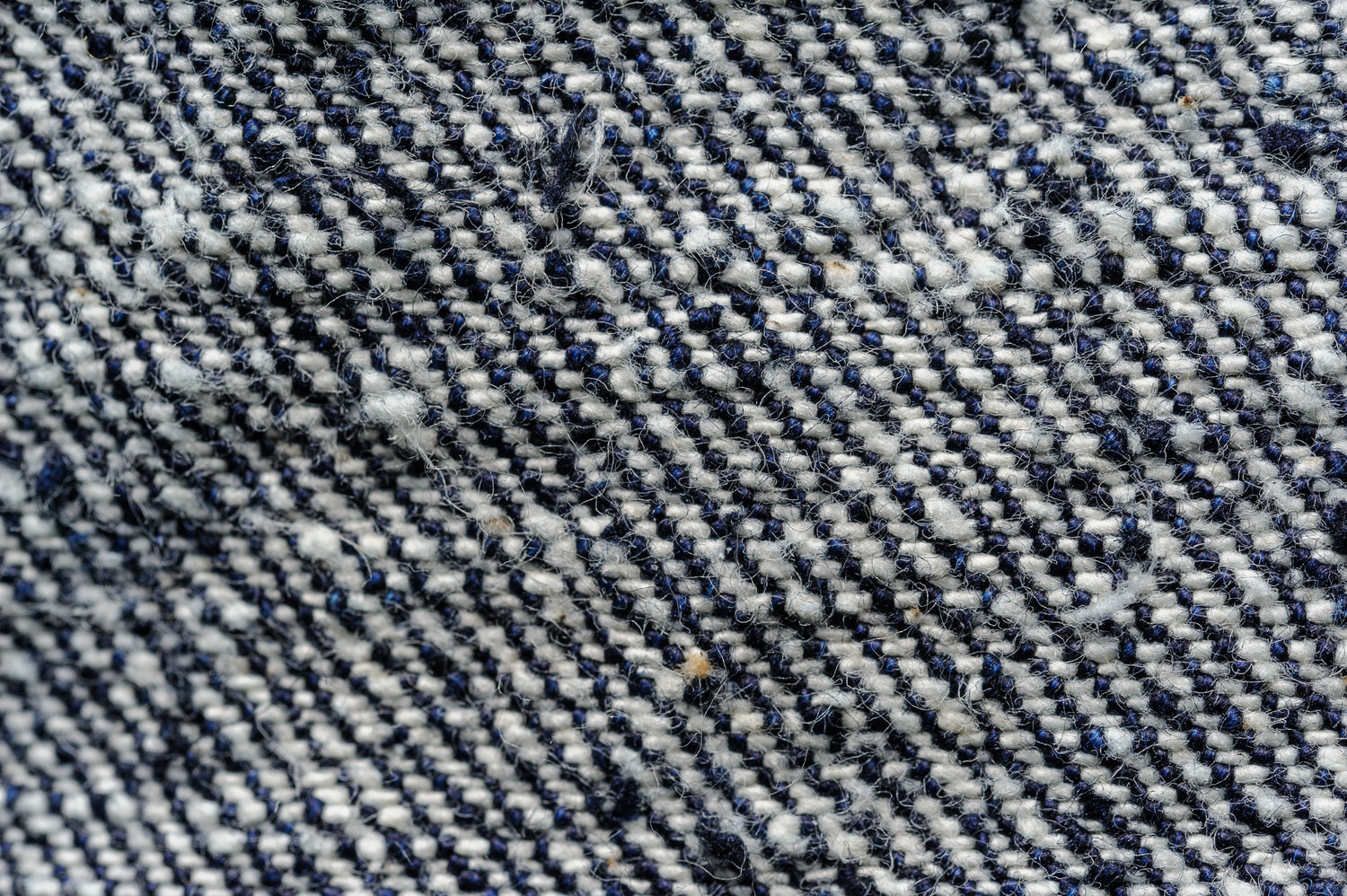 The yarn is spun with the utmost care, even achieving the seemingly impossible task of turning a slub 4.5-count yarn.
We take pride in our eco-friendly approach, using 100% natural indigo dye instead of synthetic dyes, resulting in a richly textured, deep-colored yarn that forms the foundation for exquisite aging.
Keep Earth Series SG01XXKE
The Strike Gold Pursuit of "The Aging of Worn-in Jeans" via Craftsmanship
The Strike Gold specializes in jeans designed with the "Aging of Worn Jeans" as our guiding principle.
To achieve the ultimate aging effect, we've created our own original denim fabric, a product born out of relentless attention to the aging process. This top-quality denim isn't just a material; it's an outcome of our ongoing devotion. Beyond the fabric, we are equally committed to the sewing methods that turn this exceptional textile into your future go-to pair of jeans.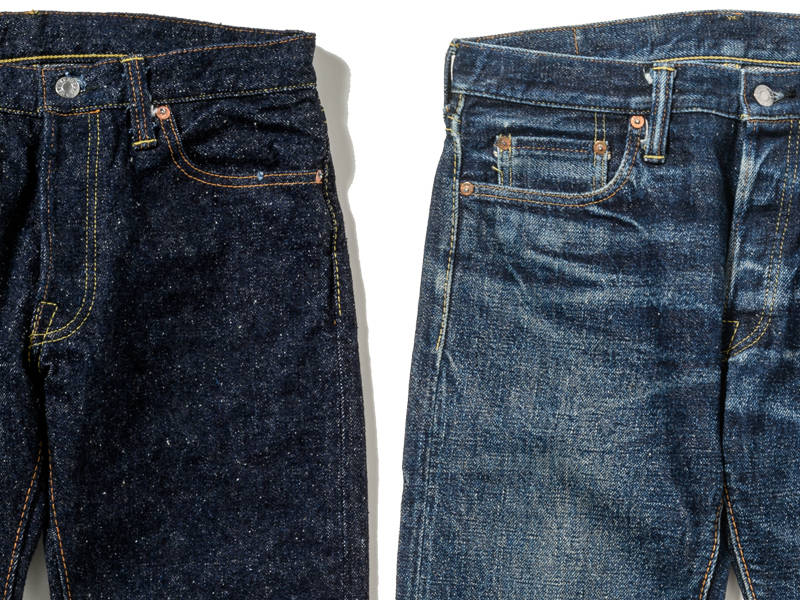 The worn edges of the pockets, the nuanced fading around the belt loops, the abrasions on the fly, and the whiskering along the outer and inner seams all contribute to a rich aging process. Coupled with our premium denim fabric, these elements come together to create a dimensional look with a strong presence and abundant texture.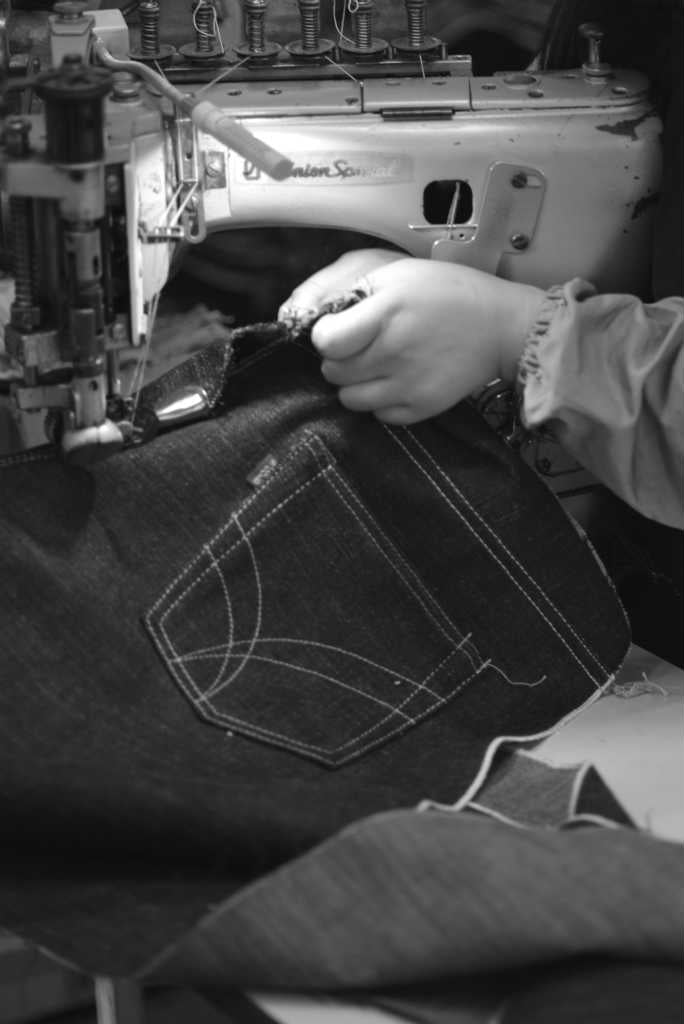 Even the most meticulously crafted denim fabric won't achieve the aging The Strike Gold envisions if the jeans are simply sewn together using a standard or vintage specification. To bring our aging vision to life, we scrutinize each seam, considering machine needle speed, thread thickness, tension, seam width, seam position, fabric fold width, fold position, and even the subtle details like how the thread sinks into or billows over the fabric. Many of these nuances can't be captured in a written sewing specification. They require face-to-face interactions with artisans, aligning our vision to bring the concept to fruition.
It is this meticulous approach in creating jeans and the love from the wearers that creates the sublime aging we strive for.
The Strike Gold's Line-ups
How Do You Choose The Perfect Pair of The Strike Gold?
By Denim Fabric

In The Strike Gold's classic models, we offer a lineup of 8 types of original denim fabrics. You can choose from various types of fabrics that differ in texture, feel, fit, skin comfort, and color fading.

Check out The Strike Gold's Denim Fabrics Lineup

Fit & Style

In The Strike Gold's jeans, we offer five unique silhouettes, carefully designed to make a significant impact on your first impression. Starting with a fit that molds to your body, the material and design further adapt to you over time as you continue to wear them.

Check out The Strike Gold's Denim Fit Lineup
The Strike Gold's Best-sellers