Committed to providing our customers with truly high-quality products to cherish and enjoy over time.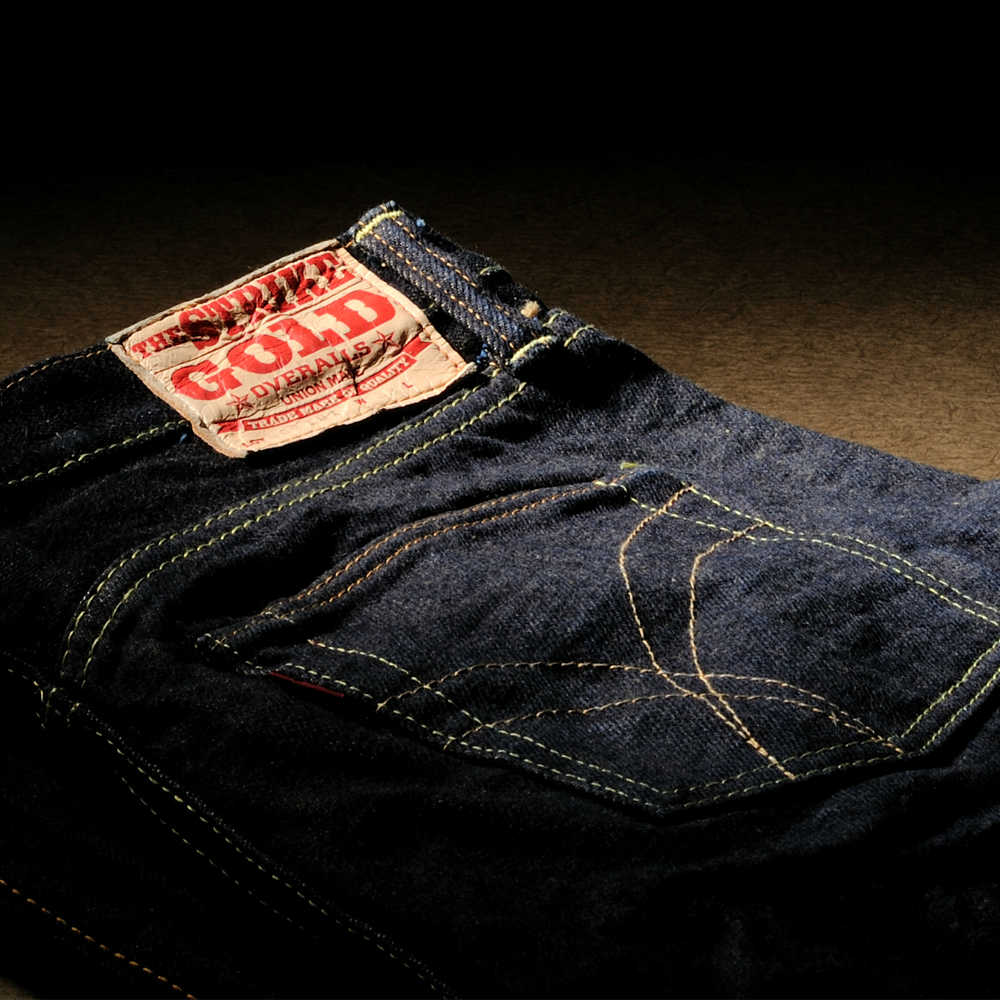 Klaxon's Founding and The Birth of "The Strike Gold"
SlowLife Co., Ltd. was established in 2002 by Yuji Hamamoto with his wife, Keiko, as "Klaxon," a select shop that offers a taste of the mid-century American spirit.
In 2007, Yuji, who grew up in Kurashiki, Okayama, a world-renowned denim production area, and whose parents ran a factory for jeans and casual clothing manufacturing, utilized his experience and knowledge to create the original brand "The Strike Gold," with an unwavering focus on materials, sewing methods, parts, and details.
Dedication to Detail With The Strike Gold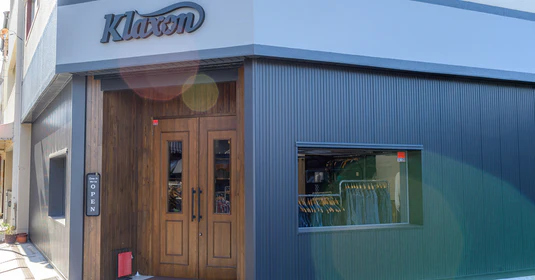 Klaxon - A Nostalgia for Mid-Century America
The mid-century era of America, spanning the 1940s to 1960s, was a period filled with hope and confidence, reflecting what we believe was "America at its most American."
The culture and scenery of this era, from cars and bikes to fashion, movies, music, and interiors, overflow with charm.
This nostalgia is the driving force behind Klaxon, where we select high-quality apparel reflecting this era's fashion, focusing on materials, sewing, components, details, and stories.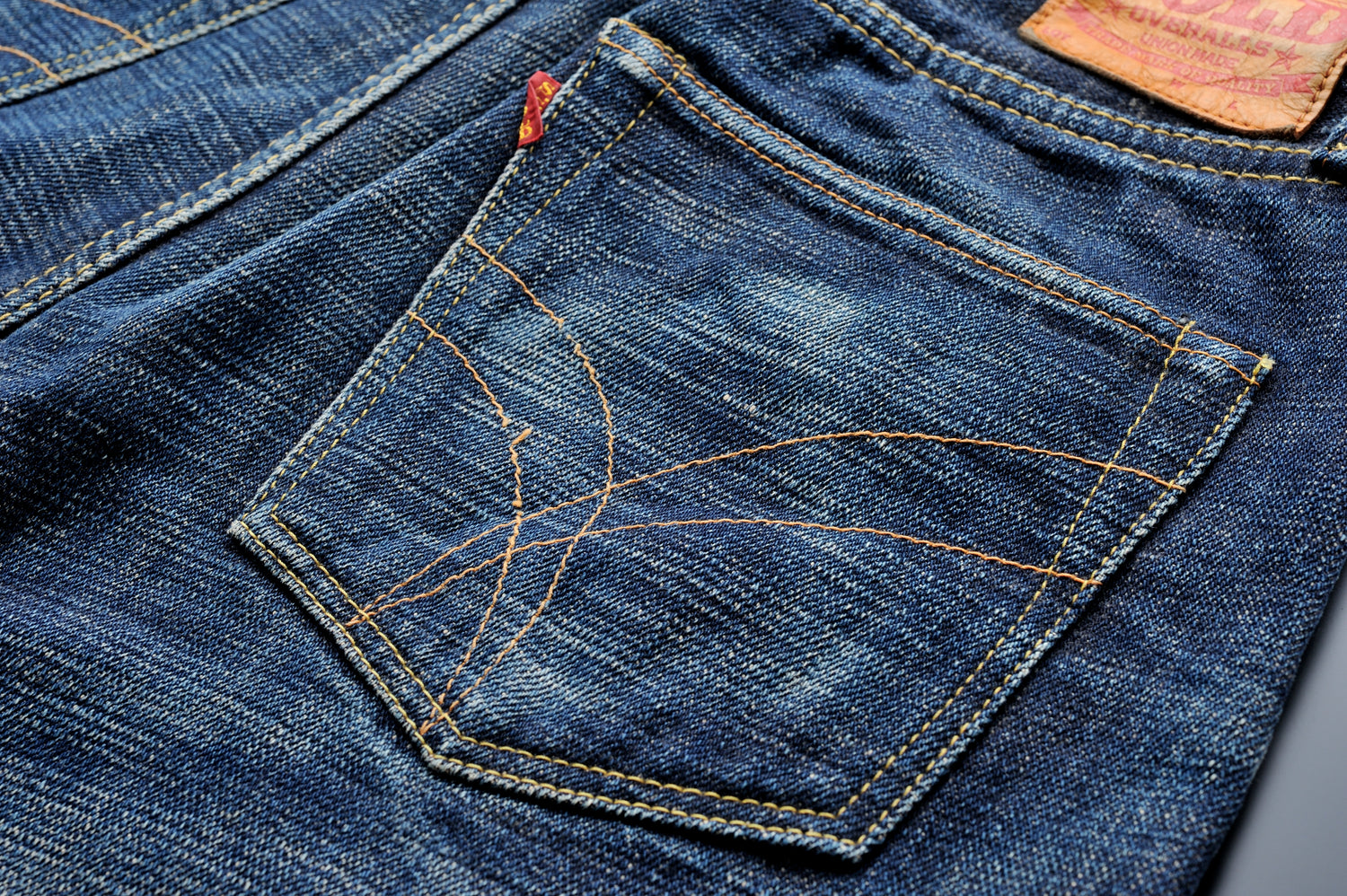 The Essence of Jeans
At Klaxon, we handle many items that embody mid-century America, but our strongest passion lies with jeans.
Jeans, initially stiff and challenging to wear, evolve over time to fit the wearer's body, creating a unique look through the fading of indigo dye. This process results in jeans that become uniquely endearing to the wearer.
We believe this is the true joy of wearing jeans.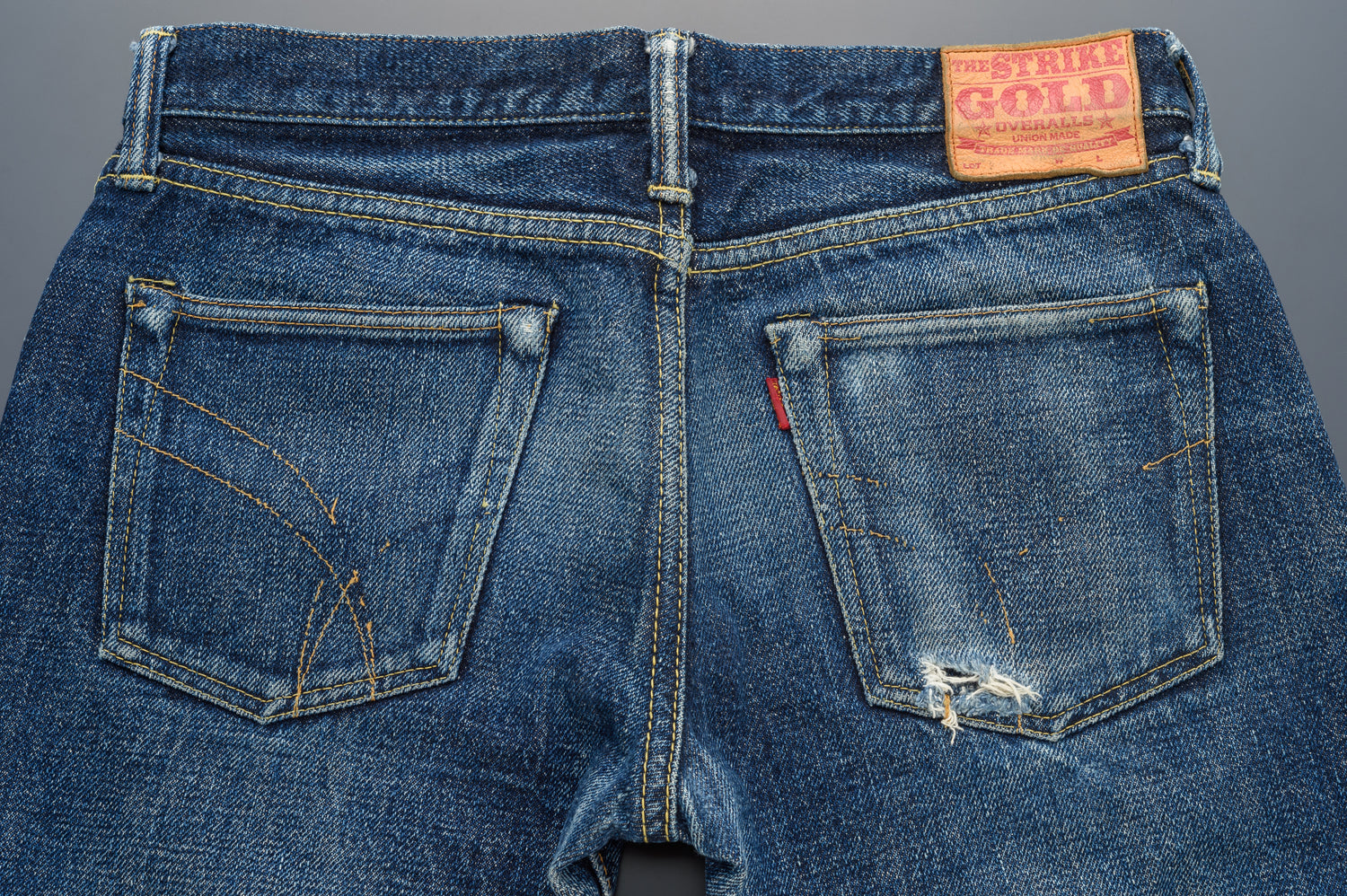 The same pair of jeans will show ten different types of aging if worn by ten different people.
The initial stiffness and difficulty in wearing them is a charm of the jeans, remaining as close to the raw state of the material as possible without excessive processing. Such jeans become a unique partner in the wearer's life, reflecting the time spent together with a rich, evolving appearance.
We cherish these jeans as a mirror reflecting the life of the user.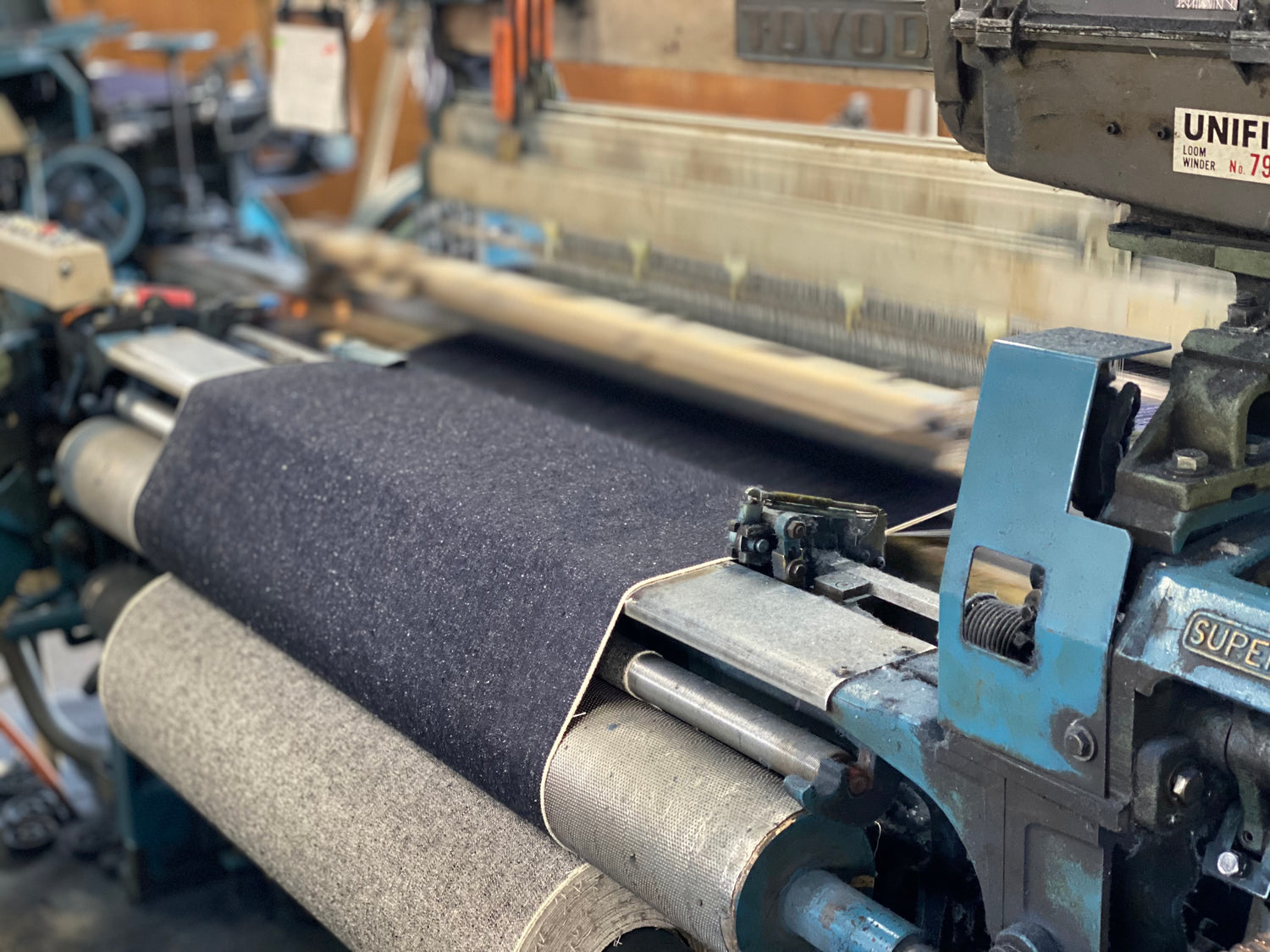 Made in Japan
The Strike Gold" takes pride in being a Japanese brand, as do most items we handle at Klaxon.
We believe the allure of Japanese-made products lies in the enduring traditional techniques and wisdom, coupled with an unrelenting spirit to tackle difficult and labor-intensive methods, turning the impossible into possible.
Items crafted in Japan, inspired by the unique aura of mid-century America and updated with meticulous care and attention, embody a respect for the original while asserting a distinctly Japanese originality. We trust you'll appreciate the refined charm that Japanese craftsmanship brings.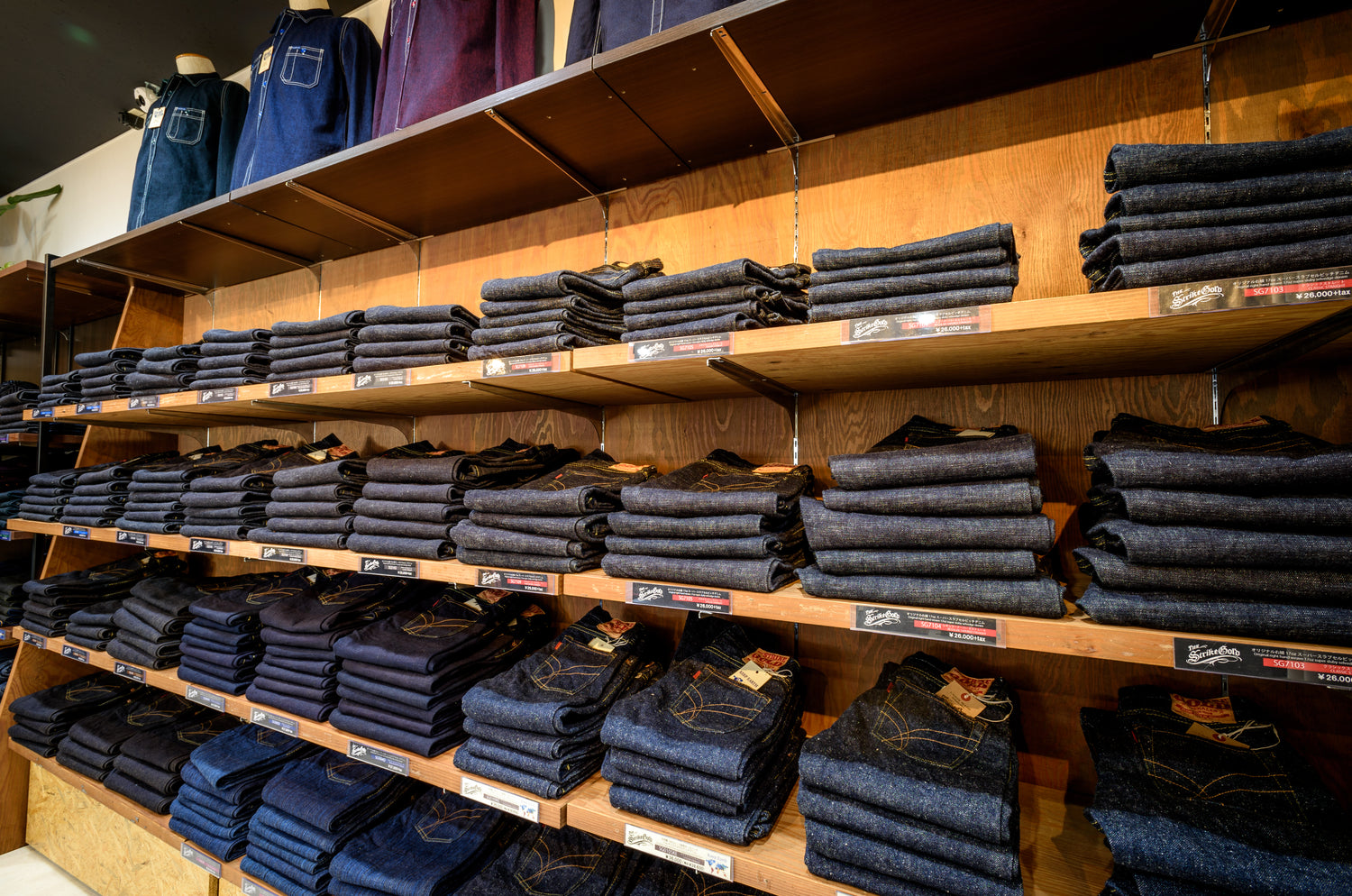 "The Strike Gold" is a brand meticulously crafted, focusing on the aging process of jeans through years of wear, from the choice of material to sewing, accessories, and details. It's designed for denim enthusiasts and heavy users, pursuing the true joy of jeans found only in the thorough analysis and repeated testing of the aging of jeans, including fade patterns and part wear.
Utilizing Okayama's strengths as a high-quality denim producer, we create unique fabrics with our own recipes, resulting in unparalleled aging characteristics
The Strike Gold Series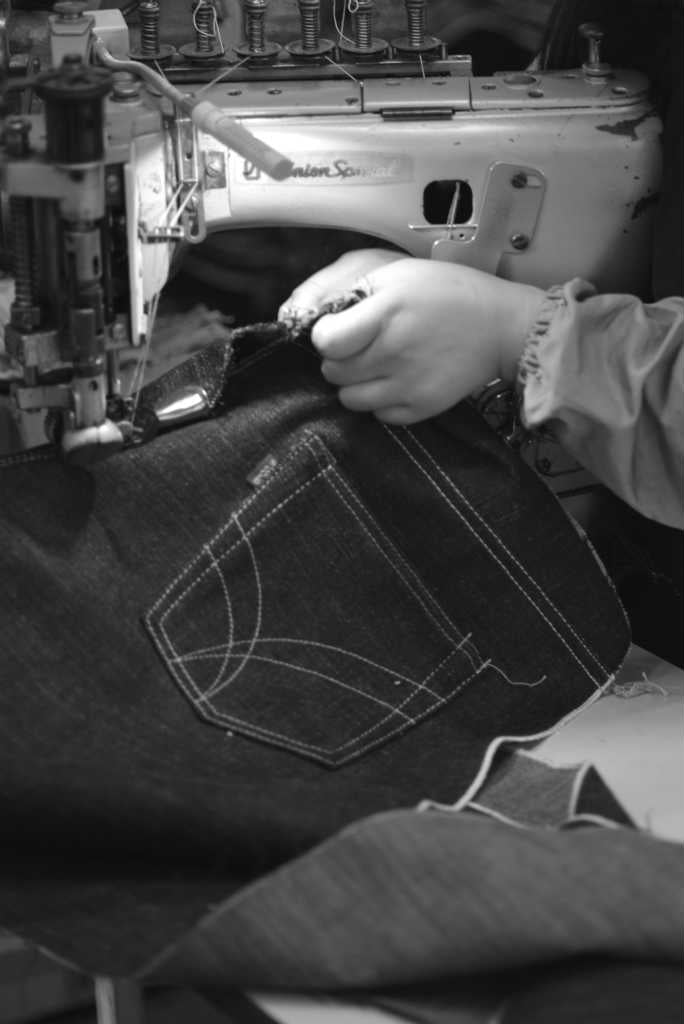 Our intricate manufacturing methods, dedicated to creating profound aging through years of wear, extend to every aspect, including carefully crafted original accessories.
Night and day, we research and refine every process, continually updating to achieve the "ideal jeans" envisioned by "The Strike Gold."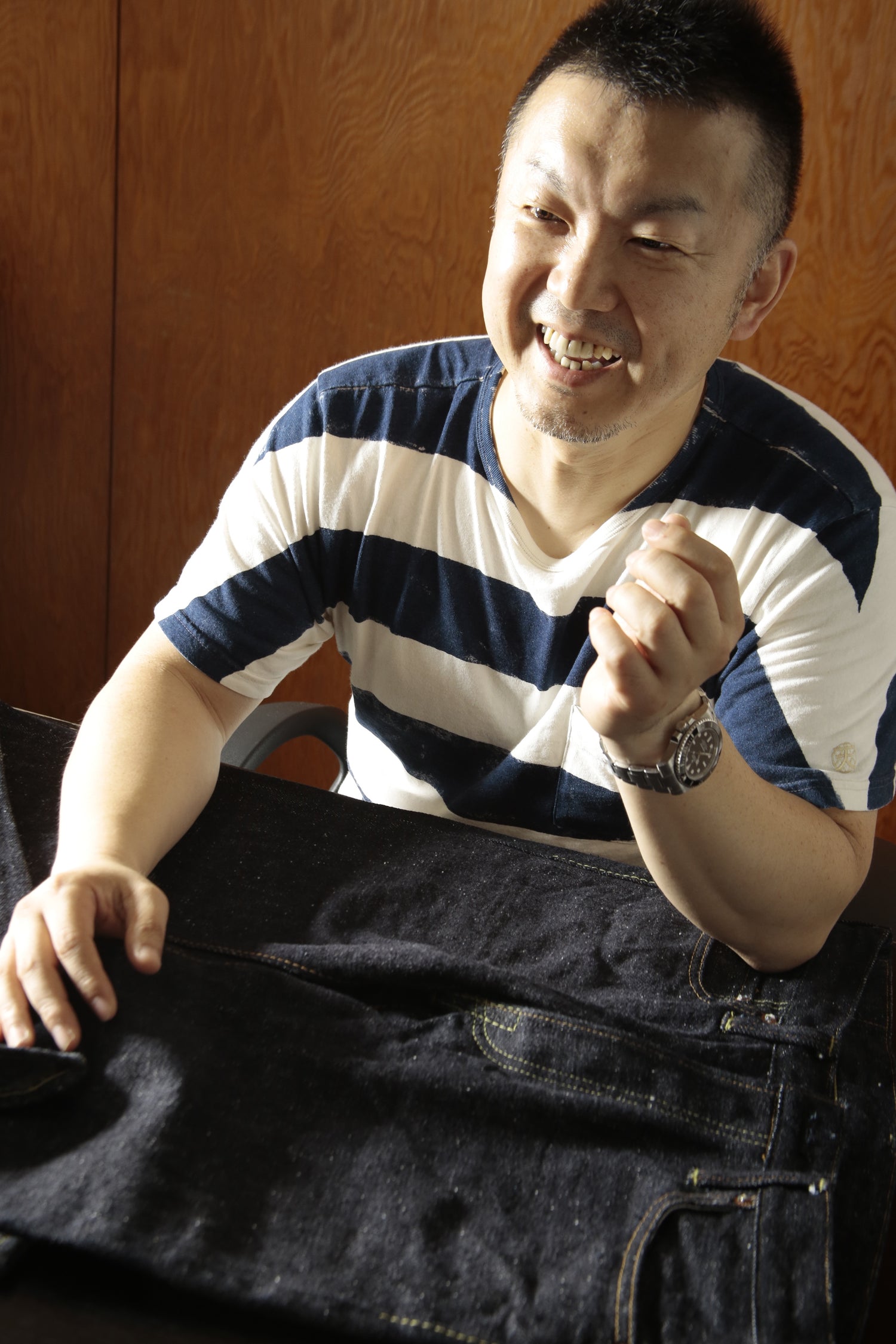 Founder Yuji Hamamoto - Then and Now
Yuji Hamamoto, founder of "The Strike Gold," was born in 1972 in Kurashiki, Okayama, to parents who ran a jeans and casual clothing manufacturing and finishing factory. Growing up surrounded by quality products, he developed a deep appreciation for the unique aura of well-crafted goods. Influenced by American films and culture, he became fascinated with the powerful presence of jeans.
After founding "Klaxon" with his wife Keiko, his childhood dreams of sharing the charm of jeans and their aging process became a reality.
Gradually, he began to seriously contemplate the difference between "the jeans currently sold at Klaxon" and "the jeans he truly wanted to wear." This desire led to the creation of "The Strike Gold." Five years of thorough research and testing culminated in "the jeans he truly wanted to wear," which he now shares with denim enthusiasts worldwide. He continues to strive for "The Strike Gold" to become an even more attractive jeans brand.
Simultaneously, through Klaxon, he communicates the pleasure of wearing jeans, the allure of American casual style, and the excellence of Japanese craftsmanship.
Our Future
Thank you for your continued support of "The Strike Gold" and "Klaxon." As SlowLife Co., Ltd. celebrates 20 years in 2022, we remain devoted to our passion for mid-century America and our commitment to quality craftsmanship. Our slogan "Enjoy Slow" is an antithesis to "fast food" and "fast fashion." We cherish the value of taking our time, putting in extra effort, and focusing on craftsmanship in a world increasingly dominated by speed.
Our philosophy is to enjoy the process of creation, infusing each item with attention and detail. We aim to offer timeless pieces that resist the ebb and flow of trends, becoming beloved staples in your everyday life.
The Strike Gold Best Sellers